The cryptocurrency market is shining with gains. Ethereum used the sideways movement of Bitcoin and the rise of altcoin dominance to surpass $ 4000. However, there are signs that Ethereum may slow down after such a large increase. Is it time for Litecoin to shine?
Litecoin remains in the top ten in the cryptocurrency market capitalization rankings. But some investors have some thoughts that LTC is perhaps about to give up its place in the top zone and replace Chainlink and Uniswap, two cryptocurrencies that probably have much better foundations to grow.However, it appears that Litecoin may have some more gasoline in its warehouse. Named digital silver to Bitcoin digital gold by its founder Charlie Lee, the company does not seem to give up this high claim yet.
Litecoin has risen more than 110% since March against Bitcoin alone. Looking at the chart, it seems that this is not much compared to the peaks years ago. The recent low is similar to the last seen in February 2017.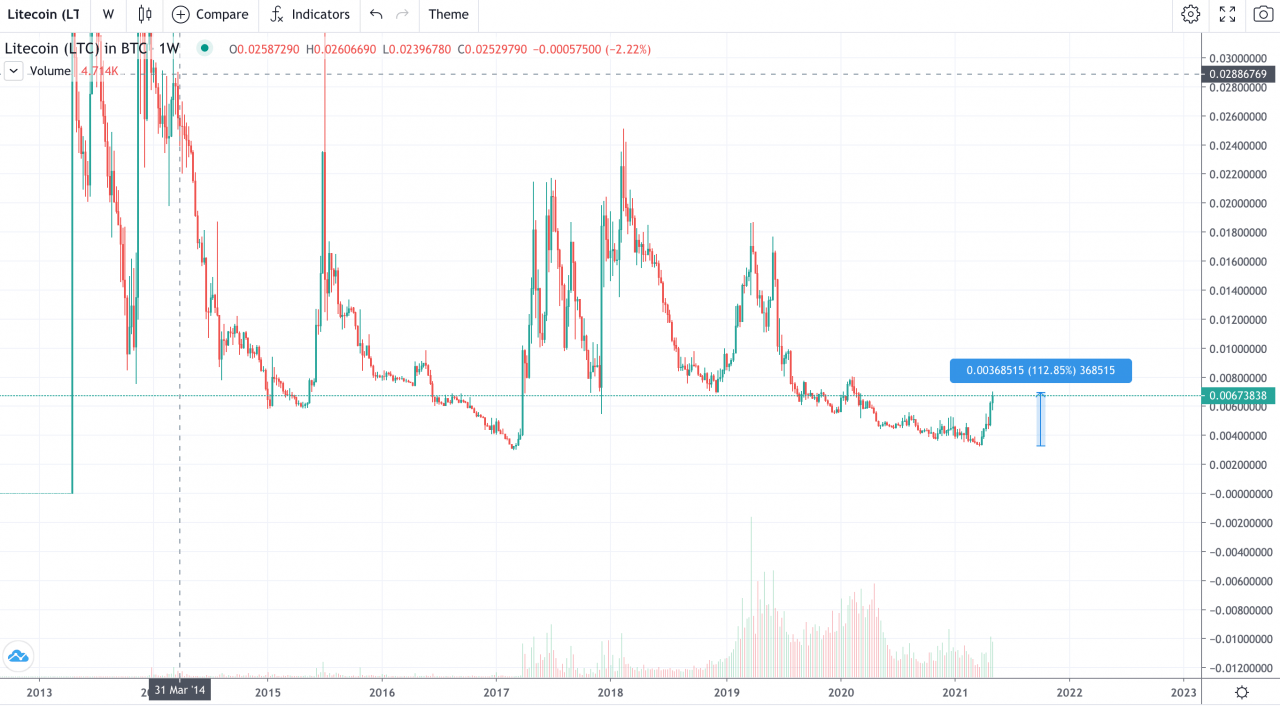 Besides, Litecoin could generate even greater value against Ethereum, at least in the short to medium term. Ethereum gained more than 100% against the dollar in a very short time. It can be expected that such rapid growth will retreat to at least 10% or 20% in the near future.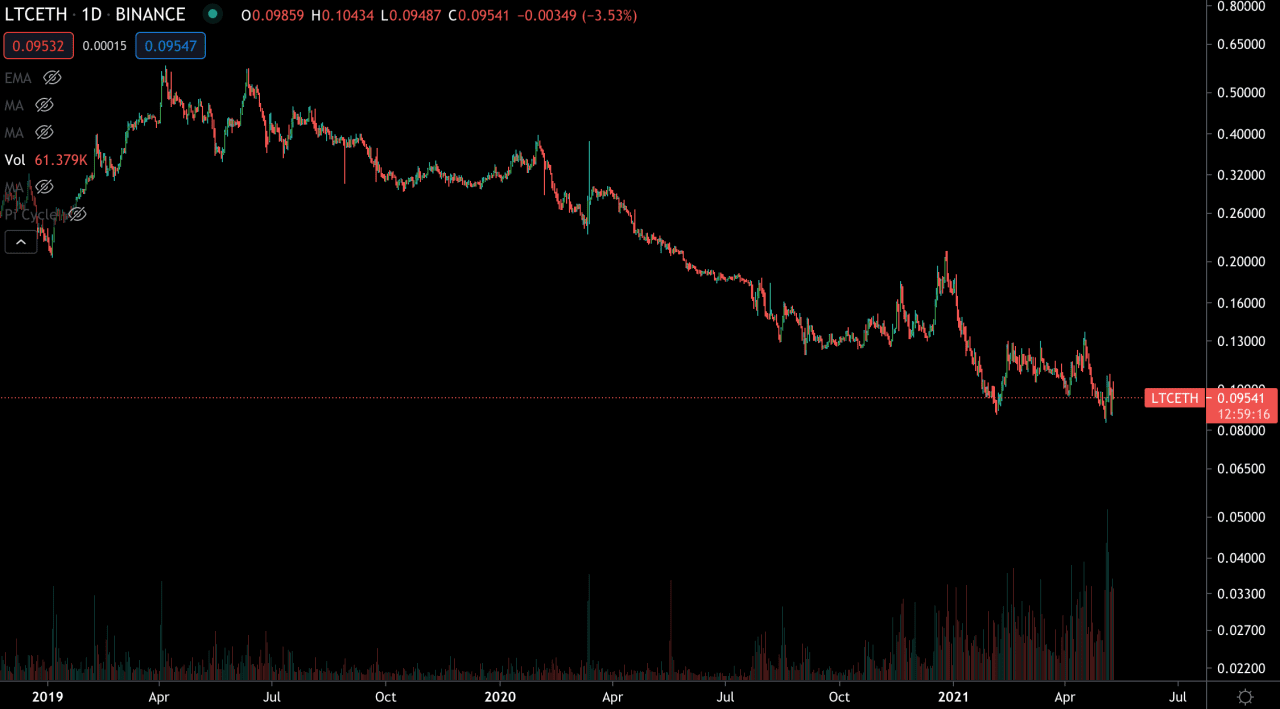 While it is thought that Ethereum will play a better game in the long run, looking at its status as the number one smart contract platform, the double dip in the ETH / LTC pair could be the beginning of a bullish challenge for Litecoin against Ethereum.According to Nicholas Merten, analyst for the Datadash YouTube channel:
"This will be one of those games; This cycle of liquidity will be a game you'll want to watch Litecoin gain some ground not only against Bitcoin but also against Ethereum "
For long-term investors, holding Bitcoin and Ethereum is the safest and least risky way. However, some may want to take advantage of cycles that occur regularly. Could Litecoin be at the beginning of such a cycle?So far, the price of Litecoin (LTC) has increased by around 195% in 2021 and is changing hands at $ 380 at the time of writing, according to CoinMarketCap data.